Herts for Learning Assessment team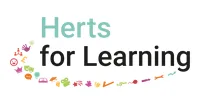 Team:
The Herts for Learning Assessment team works across all phases of education from the Foundation Stage to 14-19 providing:
training courses at Hertfordshire Development Centre and across the county
school-based training, e.g. staff meetings, INSET days
consultancy for Assessment Coordinators, Headteachers etc.
on both formative and summative assessment.
The team also:
monitors standards of achievement in Hertfordshire schools, by running assessment moderation cluster meetings across the county
provides leadership and support for schools on assessment, recording and reporting
publishes a range of quality materials on assessment and planning
takes a lead on the development of assessment for learning as well as on the collection, analysis and use of data to support school improvement and target setting
manages statutory National Curriculum assessment at Foundation Stage, Key Stage 1, and provide support for schools and analysis of results at all Key Stages.
Contacts
Ben Fuller
Lead Assessment Adviser
Email: ben.fuller@hertsforlearning.co.uk
Sophie MacNeill
Assessment Adviser
Email: sophie.macneill@hertsforlearning.co.uk
Address:
Herts for Learning
Robertson House
Six Hills Way
Stevenage
SG1 2FQ