HR transactions, payroll and pensions team (Serco)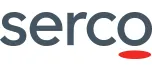 Team:
HR transactions and teachers' pensions
Queries to do with payroll, pensions and contracts are dealt with by Hertfordshire County Council/Serco not the Herts for Learning HR Services team.
HR, payroll and pensions
Phone: 01992 556500, Comnet 26500
Payroll and HR queries: hrpayrollqueries@hertfordshire.gov.uk
Payroll forms
(Starters/Change of Employment Details/Change of Personal Details)
Send your payroll forms to: schoolspayrollforms@hertfordshire.gov.uk.
Please use this address for payroll forms only.
Please continue to send your HR and payroll queries to the hrpayrollqueries@hertfordshire.gov.uk address.
Starters and changes
All instructions for starters and changes to existing employees should be sent to:
Schools HR/Payroll Team
4th Floor
NEB
Pegs Lane
Hertford SG13 8TN